Bank holiday Monday saw the crews gather together for the final safety briefing and then join our Macmillan Coffee morning guests, which included a number of previous Sail4Macmillan participants, for some light refreshments.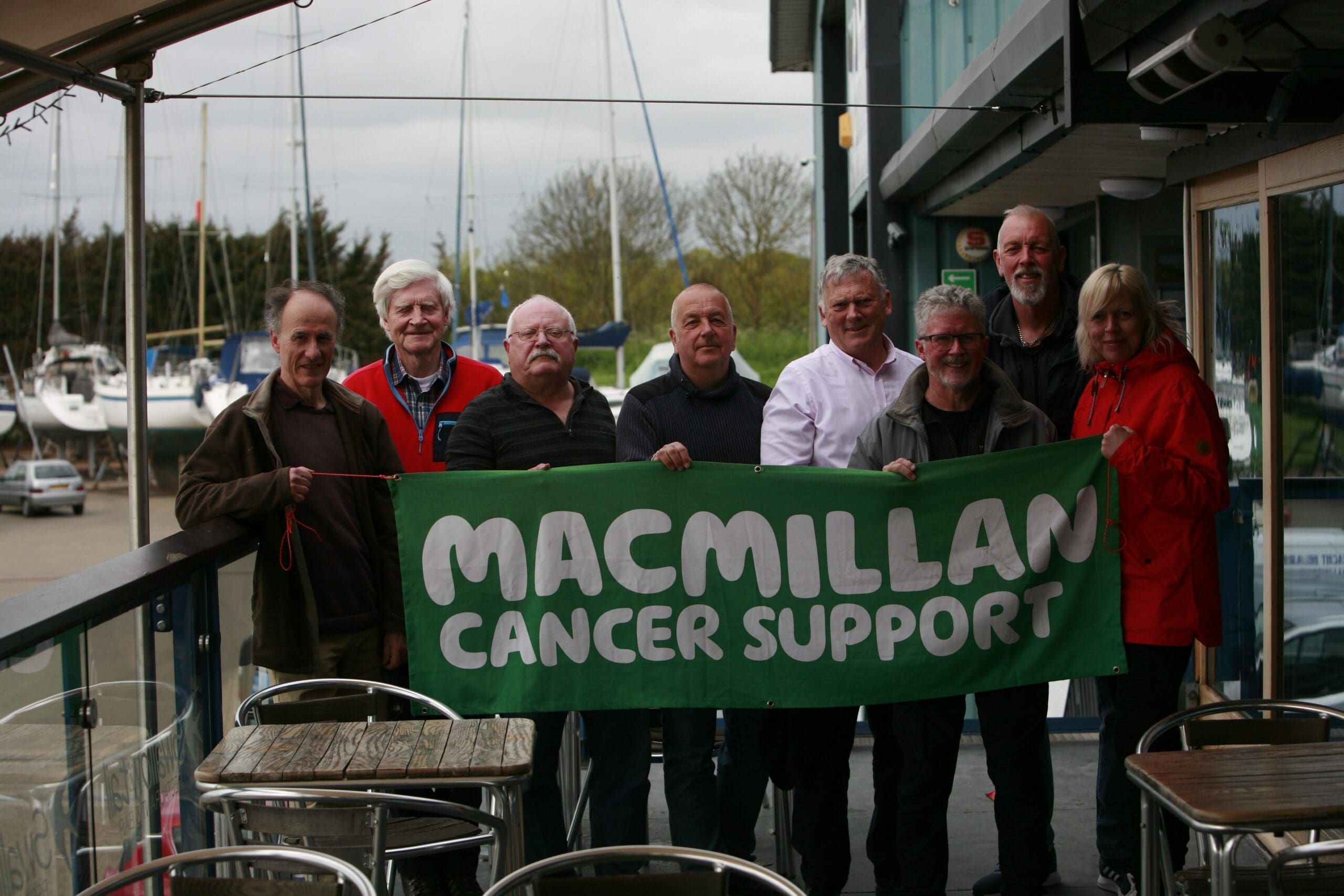 After a quick photo call, the two vessels departed in pleasant weather and, with favourable wind and tide, made their way to Shotley. In the words of Sarah, who had never been on a boat before: "It was fantastic!"... and that was just day one. Click here for video day one.https://vimeo.com/824403824
Florence suffered a minor breakage with the back stay tensioner failing. This was repaired overnight as day two started quite early, enabling the boats to take advantage of the tide.
Tacking into a headwind for much of the morning was tiring but when the wind veered to the east, as forecast, it was a glorious sail to Lowestoft. The crews made use of the Royal Norfolk and Suffolk Yacht Club facilities and enjoyed the members' hospitality. The following day was going to be a long sail of between 27 and 30 hours crossing the Wash and passing Flamborough Head on the way to Whitby. With a forecast of south easterly winds, this looked like being a fantastic sail.
Click here for more video. https://vimeo.com/824406497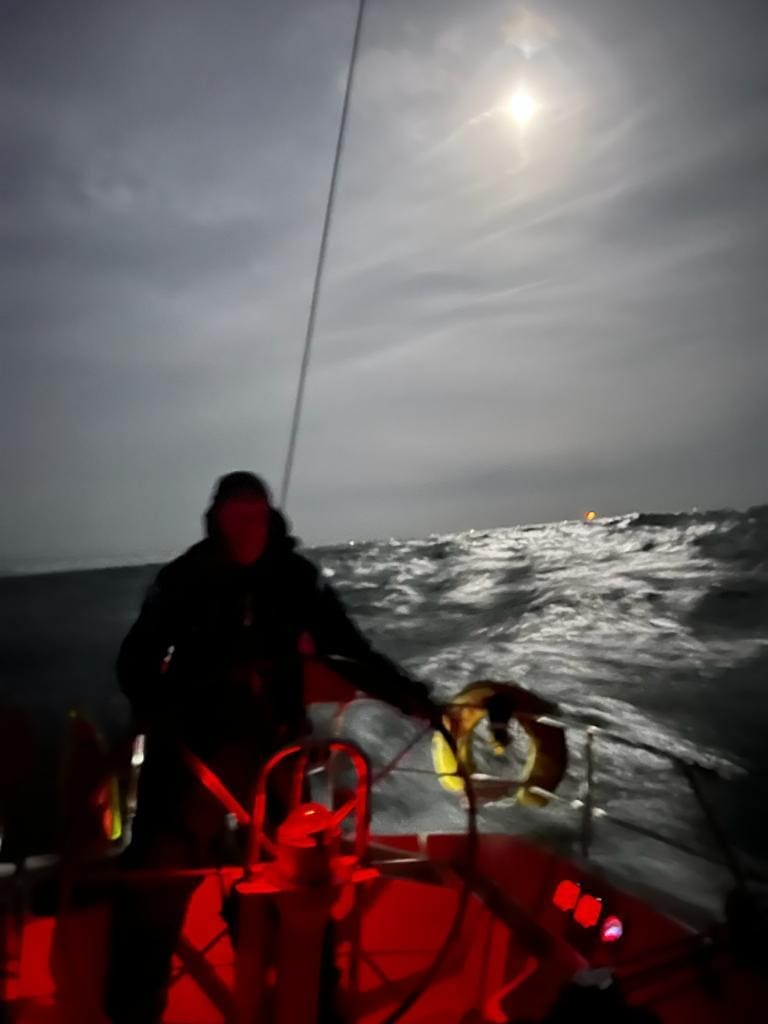 The night sail was amazing. The crews were split into two watches and sailed through the night navigating their way between gas rigs and wind farms before enjoying a glorious sunrise approaching Flamborough Head. In this stunning picture, you can just make out the lights of Florence Agnes behind Galliver. The crews had to slow down later in the morning as the entry to Whitby is not possible at low tide. Once tied up in the marina, it just had to be fish and chips. A day of rest and exploration beckoned as there is lots to see and do in Whitby. Famous not only for Captain Cook and the Endeavour, it is also the inspiration of Bram Stokers Dracula and much more. The crews met an inspirational lady at the Sandgate Café in Market Place where the owners had been impacted by cancer, and Peter commented, "I feel gifted to have met this lady. All because I went sailing". If you visit Whitby do call in and have a coffee - it will be worth it!
The crews also enjoyed some evening refreshment ashore before the last day of sailing to Royal Quays marina and the Tyne.
On departure from Whitby, the crews were left with little wind and a long slow swell of up to two metres so, although the boats were motor sailing close to each other, they would pretty much disappear from view every few minutes.
Click here for more video. https://vimeo.com/824409972
If you would like to donate to Macmillan the do follow this link: https://www.justgiving.com/fundraising/premier-sailing23
Thank you.
Premier Sailing would also like to thank all of our sponsors and crews for this year's endeavours. Their generous donations are all going straight to Macmillan, so they can help those who need it most.
Volspec Ltd, Marinestore, MOB Lifesavers, Tiptree, clarkeandcarter.co.uk/