The first day of leg 5 of Premier sailing's sail4macmillan round Britain cruise of 2019. As the boats had been serviced and resupplied, our new crews had arrived, introduced each other and set off on their way from Troon to Portpatrick. On a cloudy Wednesday morning, Ashanti and Clearlake II set off into the open water of the Firth of Clyde. With little wind, both boats fired up their Volvo engines to keep them on track and on time, heading past Loch Ryan on their way towards the Irish sea.
Portpatrick is the most western point in Scotland, and the last Scottish haven on our cruise this year. After their arrival, and a good meal on board, our crews rafted up and headed ashore for a final evening north of the border, before making a short hop across the Irish sea the following morning.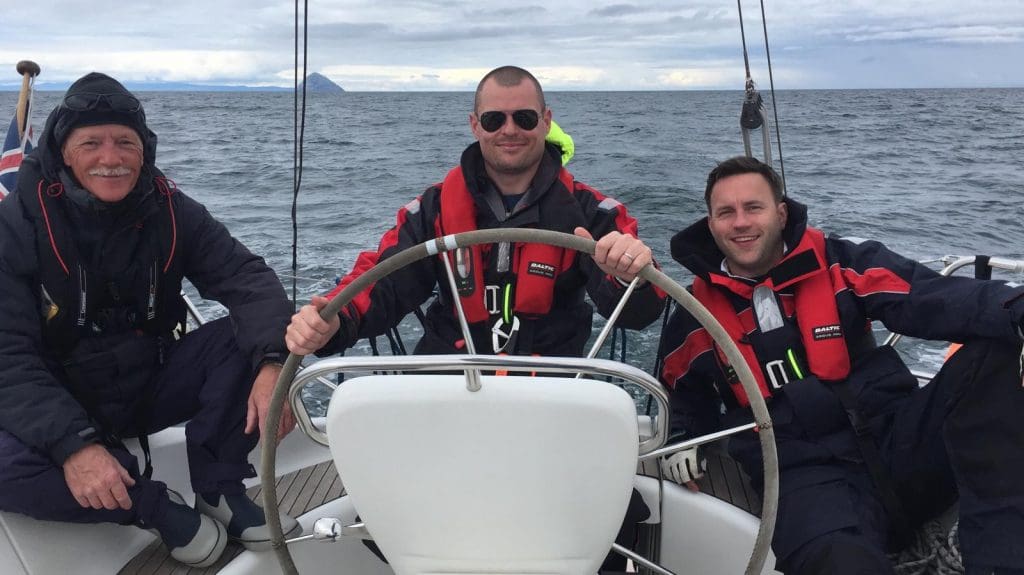 A new crew ready to head out across the Irish sea
If you wish to support our crews on their voyage, and help Macmillan Cancer Support continue their vital work with those affected by cancer, please follow this link to our justgiving page:
www.justgiving.com/fundraising/premier-sailing
Thank you.