The second day of leg seven was not nearly as forgiving as the first! A steady ten hour sail past Exmouth and Lyme Regis turned into a fifteen-hour, seventy-six mile slog, tacking against force 5/6 easterly winds all the way. Any sailor will tell you that even the most detailed planning can come unravelled at the mercy of the wind, and today was no exception. Our crews are a hardy bunch, however, and took it in their stride and making the best of the situation, camaraderie counts for a lot and everyone worked together to bring their vessels safely into port.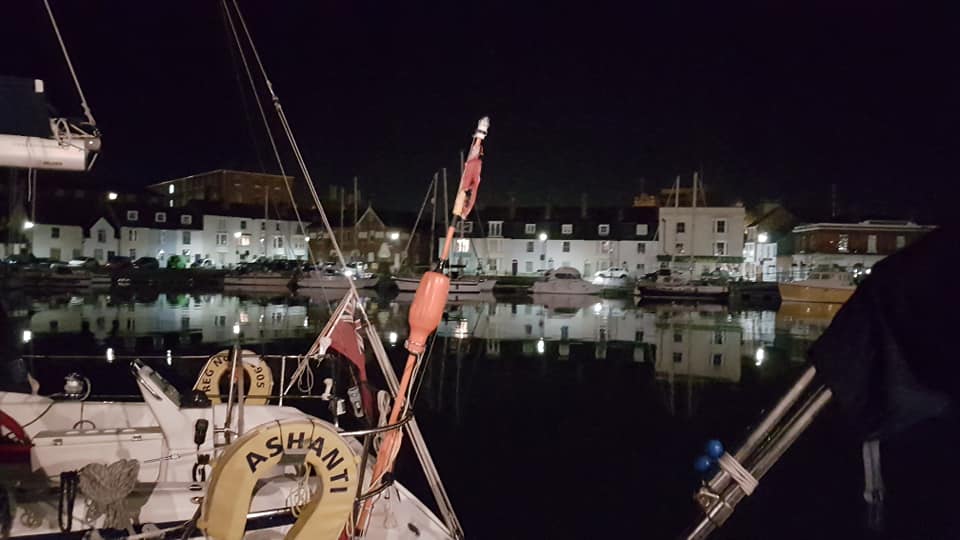 Despite their tiredness, our crews found the strength to nip ashore in Weymouth for a well-earned drink together, before returning to their cabins for an even more well-earned sleep.
Our crews are not only putting themselves through this for the fun of it; they are also helping to raise funds for Macmillan Cancer Support.
If you wish to support our crews on their voyage, and help Macmillan Cancer Support continue their vital work with those affected by cancer, please follow this link to our justgiving page:
www.justgiving.com/fundraising/premier-sailing
Thank you.